São Gião Church in Nazaré
Classified as a National Monument since 1986, the São Gião Church is located in the parish of Famalicão da Nazare, is a Visigothic and Roman temple.
The exact date of its construction is not known, but it is believed that it was probably built in the 7th century.
Despite its importance, this monument went unnoticed until the 1960s of the 20th century, when it was finally discovered.
Since that decade it has been in a slow process of restoration, conservation and recovery.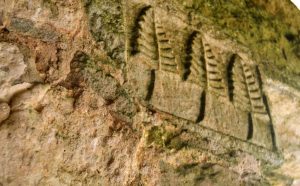 As the only patrimonial element of the municipality classified as of national interest, the appreciation of this building will allow to offer to all those who visit Nazare the possibility of contemplating a unique historical testimony in this municipality.